Chant Your Mantra — Unisex T-Shirt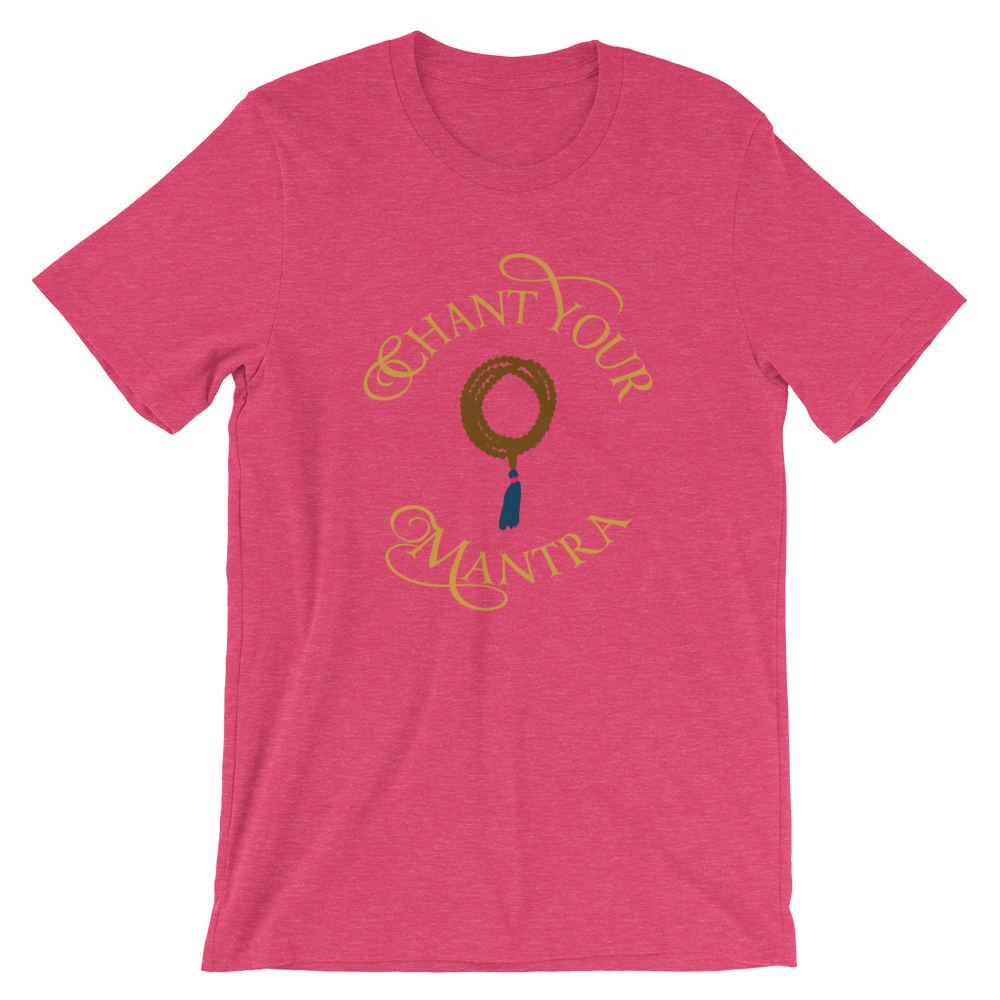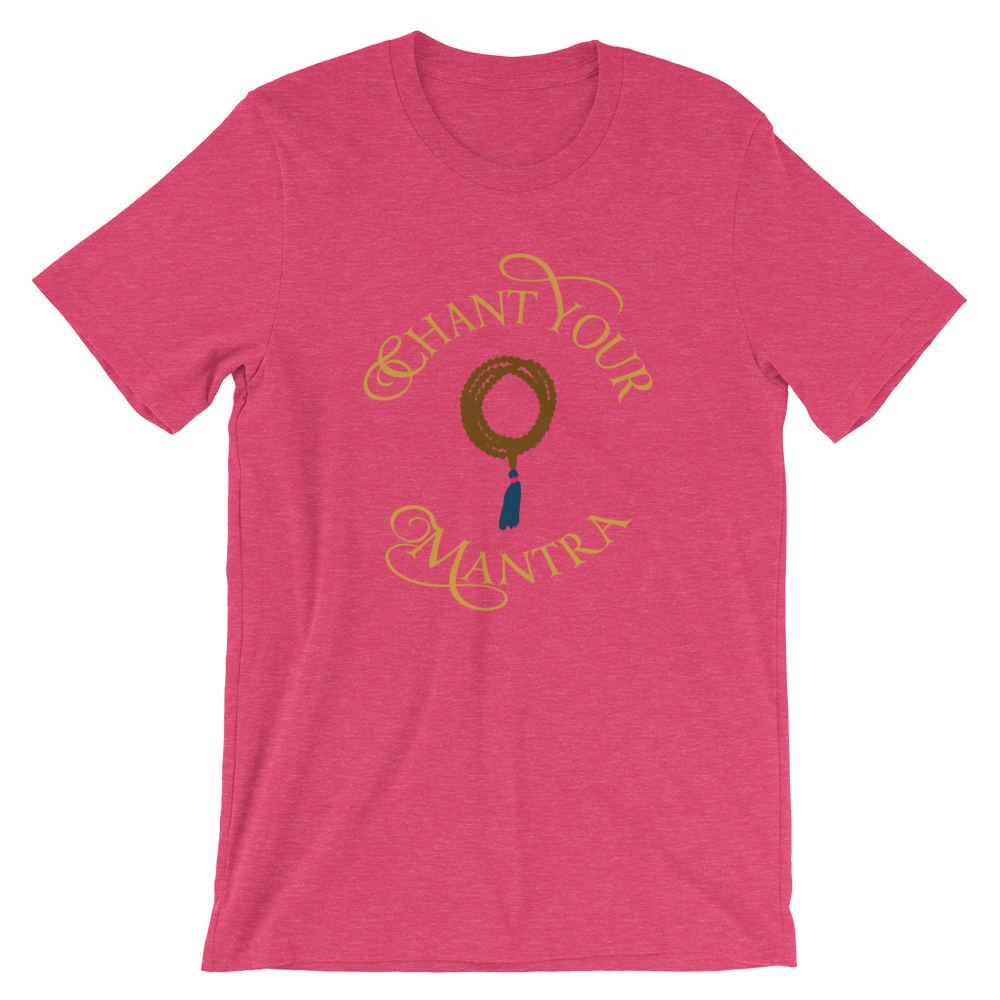 Chant Your Mantra — Unisex T-Shirt
Chant Your Mantra
Mantra means "mental protection" ( manas, "mind" — tra, "protecting"). A mantra is a tool our mind can use to protect us from our own negative impulses and dark thought-patterns. The Mantra-yoga-saṃhitā defines mantra with a simple aphorism:
मननात्त्रायते इति मन्त्रः
mananāttrāyate iti mantraḥ
A mantra is a thought which brings about salvation.
A mind, left to its own devices, will flit and flicker without aim or end. But a focused and determined mind is one of the most powerful things in the world. Chanting a mantra is a means of training and engaging the mind. It is an active process focusing on the single most important goal: spiritual growth.
यतो यतो निश्चरति मनश्चञ्चलमस्थिरम् ।
ततस्ततो नियम्यैतदात्मन्येव वशं नयेत् ॥
yato yato niścarati
manaścañcalamasthiram ।
tatastato niyamyaitad
ātmanyeva vaśaṃ nayet ॥
Whenever the unsteady mind — moving to and fro — wanders away, the yogi should restrain it and control it in the Self.
प्रशान्तमनसं ह्येनं योगिनं सुखमुत्तमम् ।
उपैति शान्तरजसं ब्रह्मभूतमकल्मषम्
praśāntamanasaṃ hyenaṃ
yoginaṃ sukhamuttamam ।
upaiti śāntarajasaṃ
brahmabhūtamakalmaṣam
The yogi whose mind is peaceful, whose passions are calmed, who is free of evil and has become one with the Supreme Spirit, attains the highest bliss.
— Bhagavad Gītā, VI : 26–27
Soft and light, with just the right amount of stretch
Solid colors are 100% combed and ring-spun cotton
Black Heather is 90% cotton / 10% polyester
Heather Raspberry is 52% cotton / 48% polyester
Heather Prism Dusty Blue is 99% cotton / 1% polyester
Size Guide
| | S | M | L | XL | 2XL | 3XL | 4XL |
| --- | --- | --- | --- | --- | --- | --- | --- |
| Length | 28 | 29 | 30 | 31 | 32 | 33 | 34 |
| Width | 18 | 20 | 22 | 24 | 26 | 28 | 30 |
| | S | M | L | XL | 2XL | 3XL | 4XL |
| --- | --- | --- | --- | --- | --- | --- | --- |
| Length | 71.1 | 73.7 | 76.2 | 78.7 | 81.3 | 83.8 | 86.4 |
| Width | 45.7 | 50.8 | 55.9 | 61 | 66 | 71.1 | 76.2 |
Care Guide
| | |
| --- | --- |
| | Machine wash cold, inside-out, gentle cycle with mild detergent and similar colors. Use non-chlorine bleach, only when necessary. No fabric softeners. |
| | Tumble dry low, or hang-dry for longest life. |
| | Cool iron inside-out if necessary. Do not iron printed area. |
| | Do not dry clean. |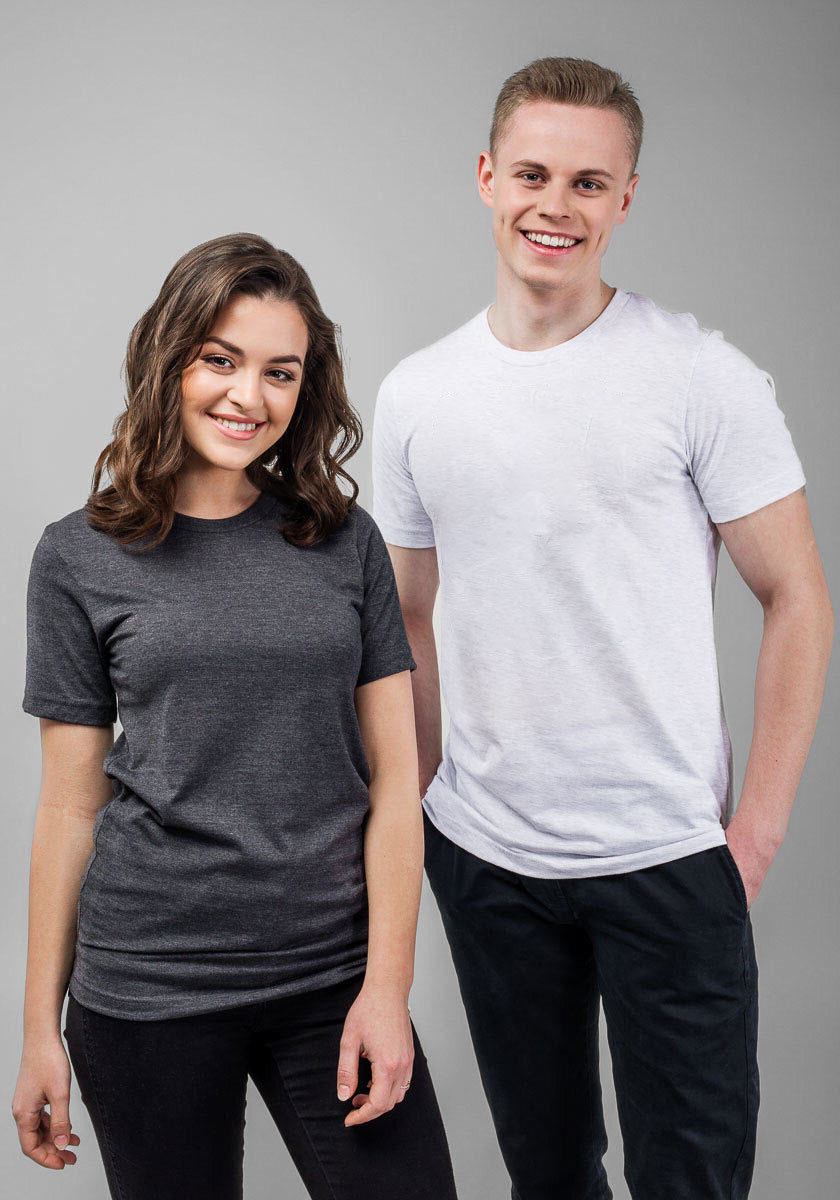 This male model is wearing a size M
6'3" (190 cm) tall
Chest circumference 37¾ inches (96 cm)
Waist circumference 33½ inches (85 cm)
This female model is wearing a size M
5'10" (178 cm) tall
Chest circumference 34⅝ inches (88 cm)
Waist circumference 27⅛ inches (69 cm)
Hip circumference 37¾ inches (96 cm)