Inhale Exhale Racerback Tank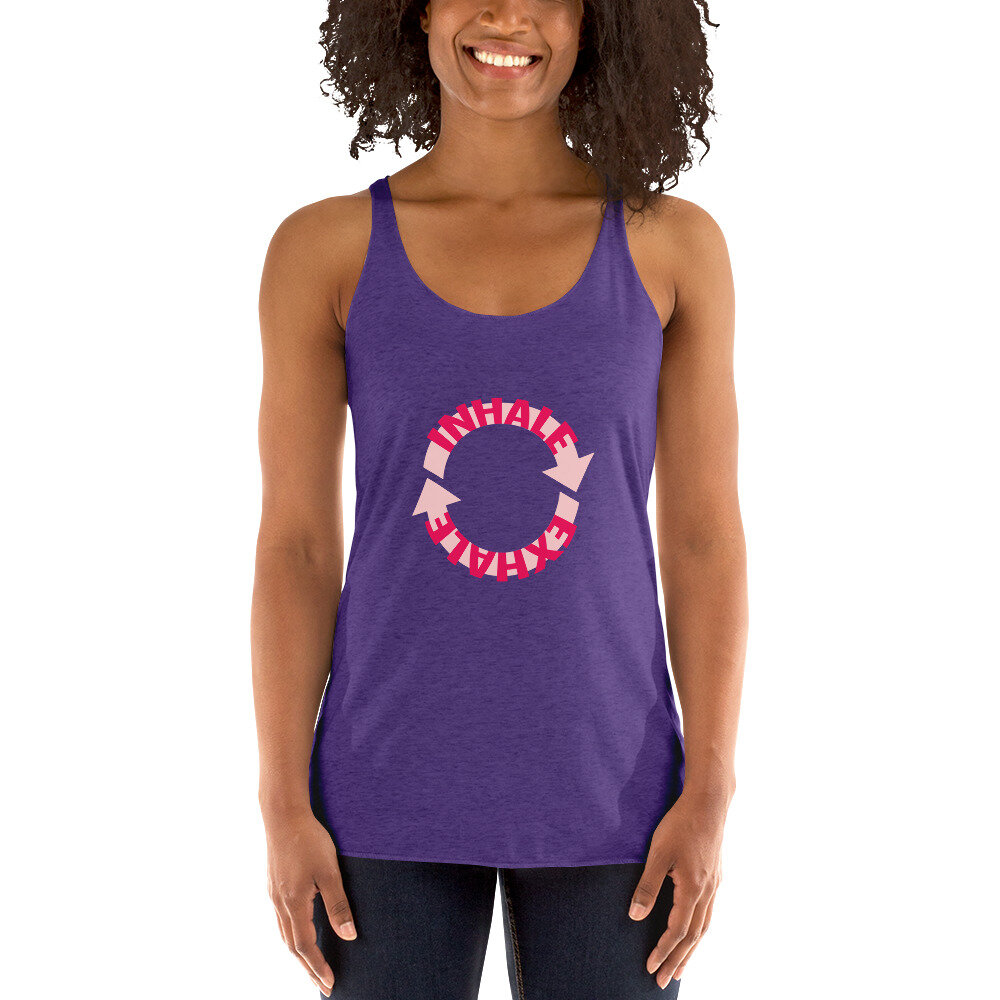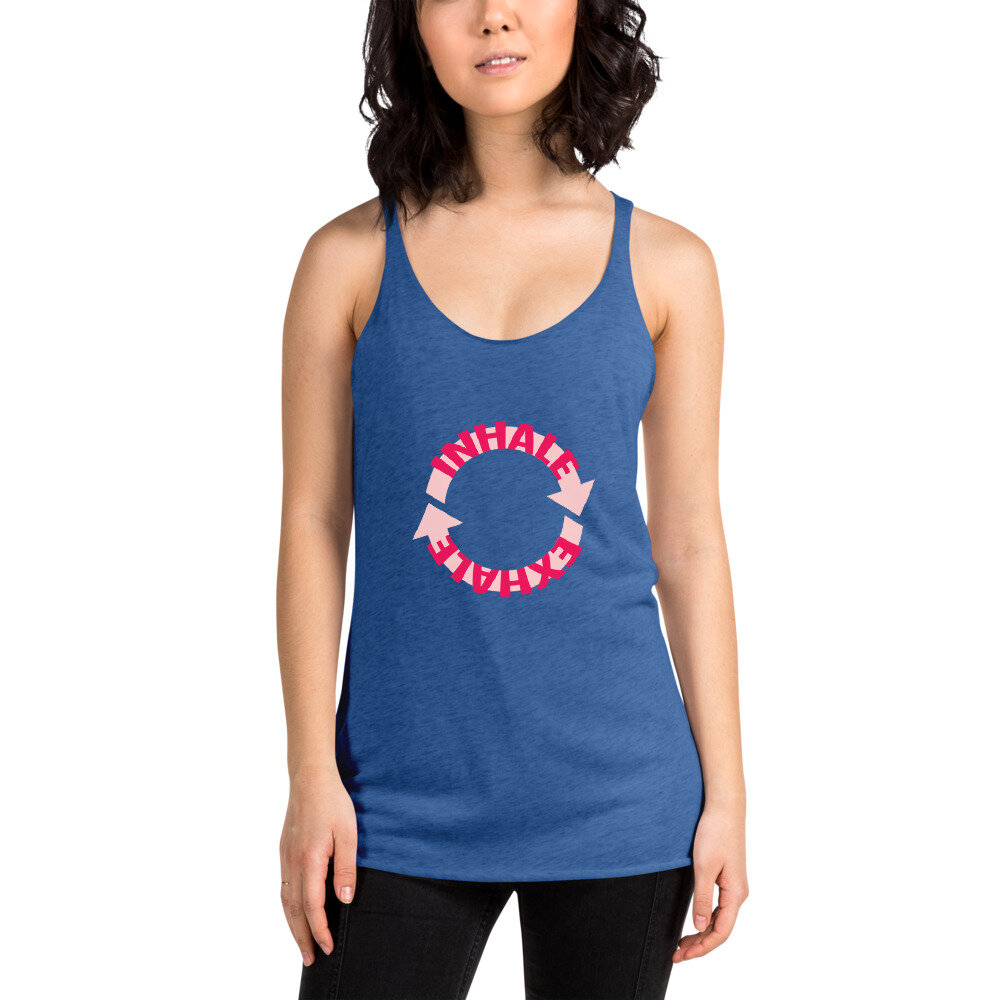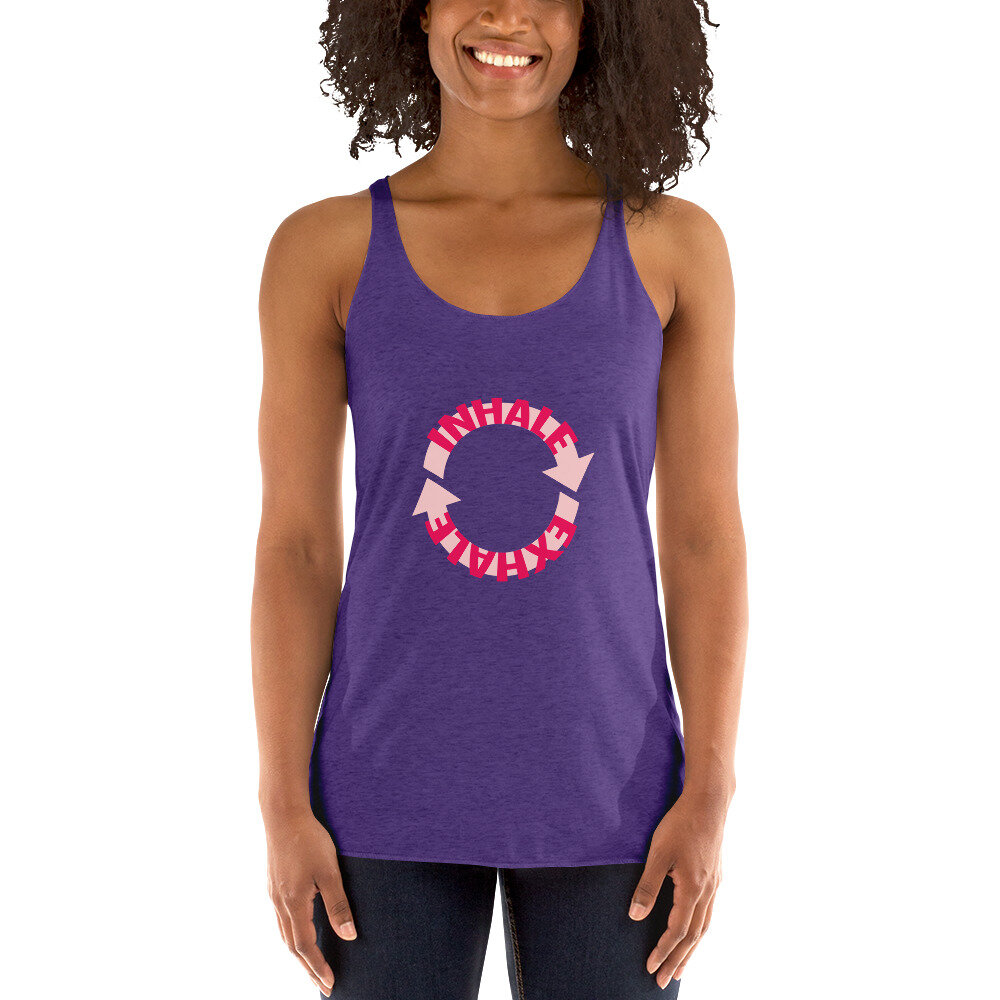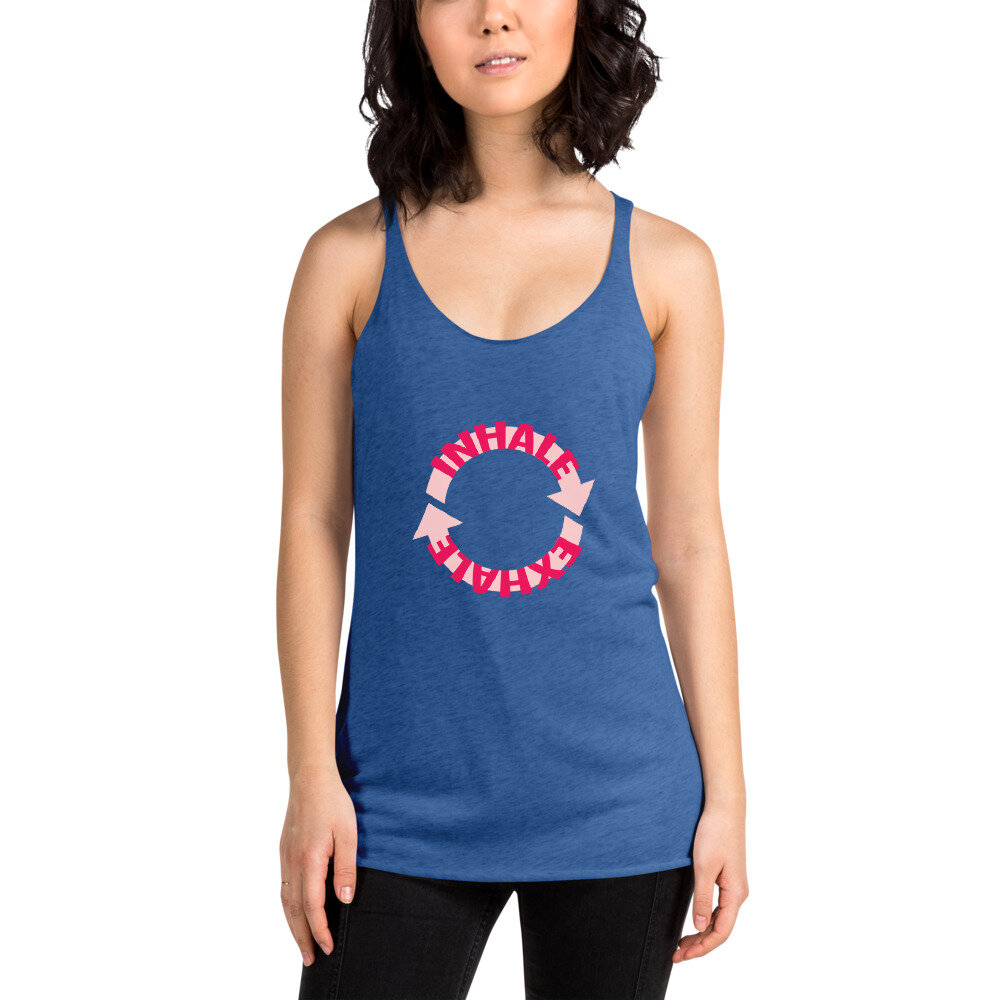 Inhale Exhale Racerback Tank
The root of nearly every form of meditation is the breath. Watching the breath, learning to control the breath, and eventually controlling the unseen life-force that impels the breath. Master your breath, and you will master your Self.
अपाने जुह्वति प्राणं प्राणेऽपानं तथापरे ।
प्राणापानगती रुद्ध्वा प्राणायामपरायणाः ॥
apāne juhvati prāṇaṃ
prāṇe'pānaṃ tathāpare ।
prāṇāpānagatī ruddhvā
prāṇāyāmaparāyaṇāḥ ॥
Some offer inhalation into exhalation, and others exhalation into inhalation, restraining the path of inhalation and exhalation, intent on control of the vital breath.
अपरे नियताहाराः प्राणान्प्राणेषु जुह्वति ।
सर्वेऽप्येते यज्ञविदो यज्ञक्षपितकल्मषाः ॥
apare niyatāhārāḥ
prāṇānprāṇeṣu juhvati ।
sarve'pyete yajñavido
yajñakṣapitakalmaṣāḥ ॥
Others who have restricted their foods, offer the life breath into the life breath, all these are knowers of sacrifice, and their evils have been destroyed through sacrifice.
— Bhagavad Gītā, IV : 29–30