ॐ Unisex T-Shirt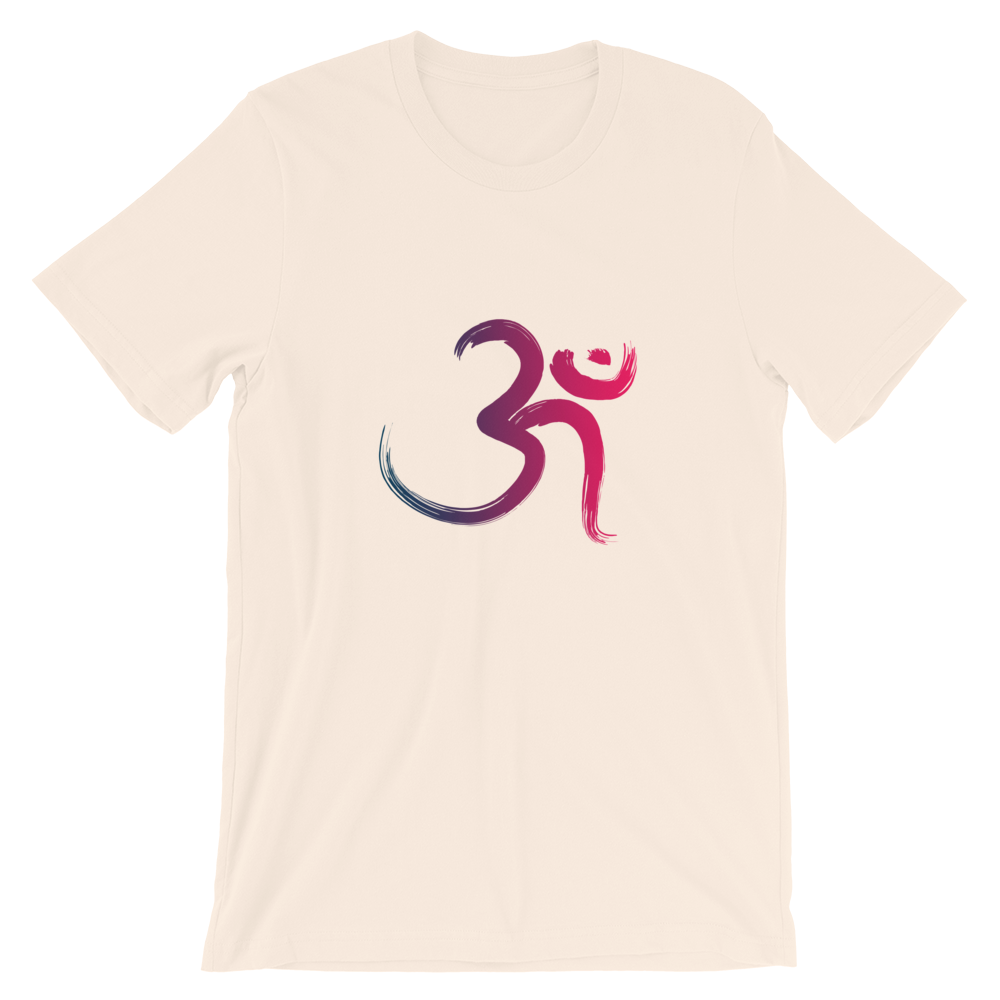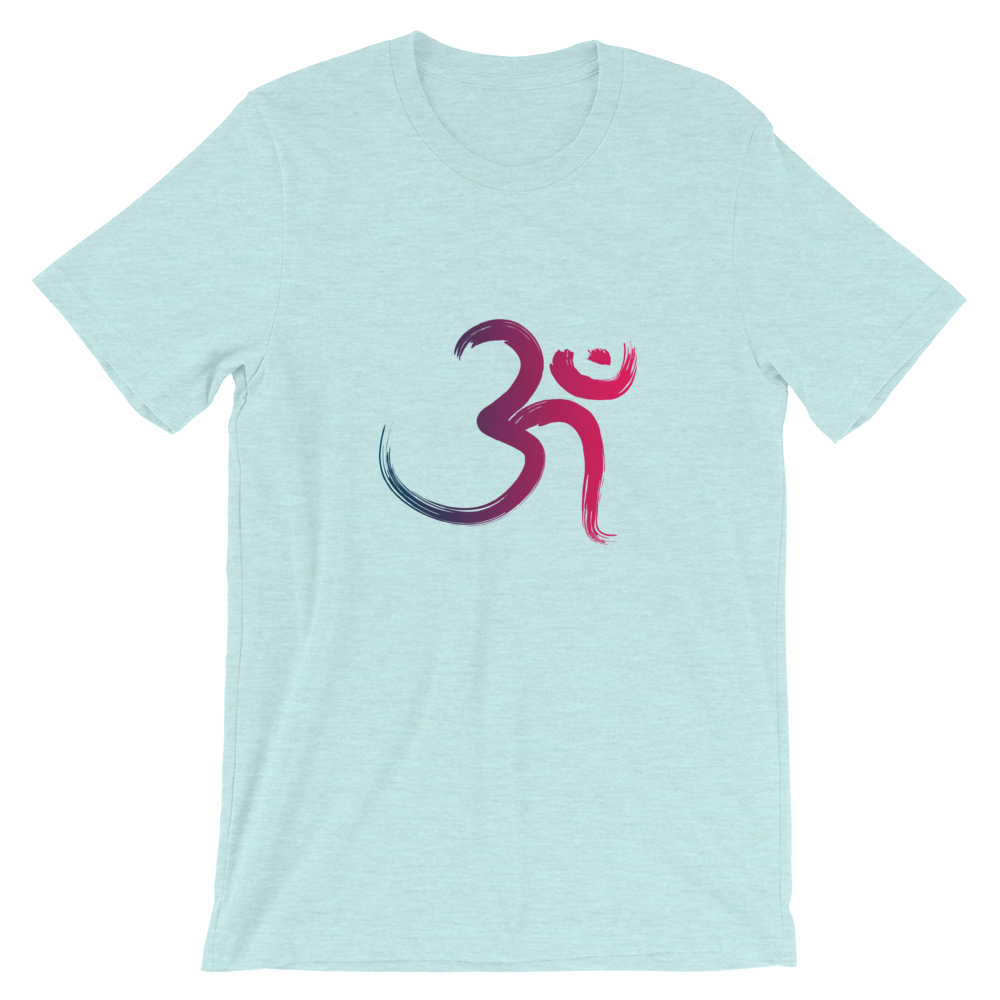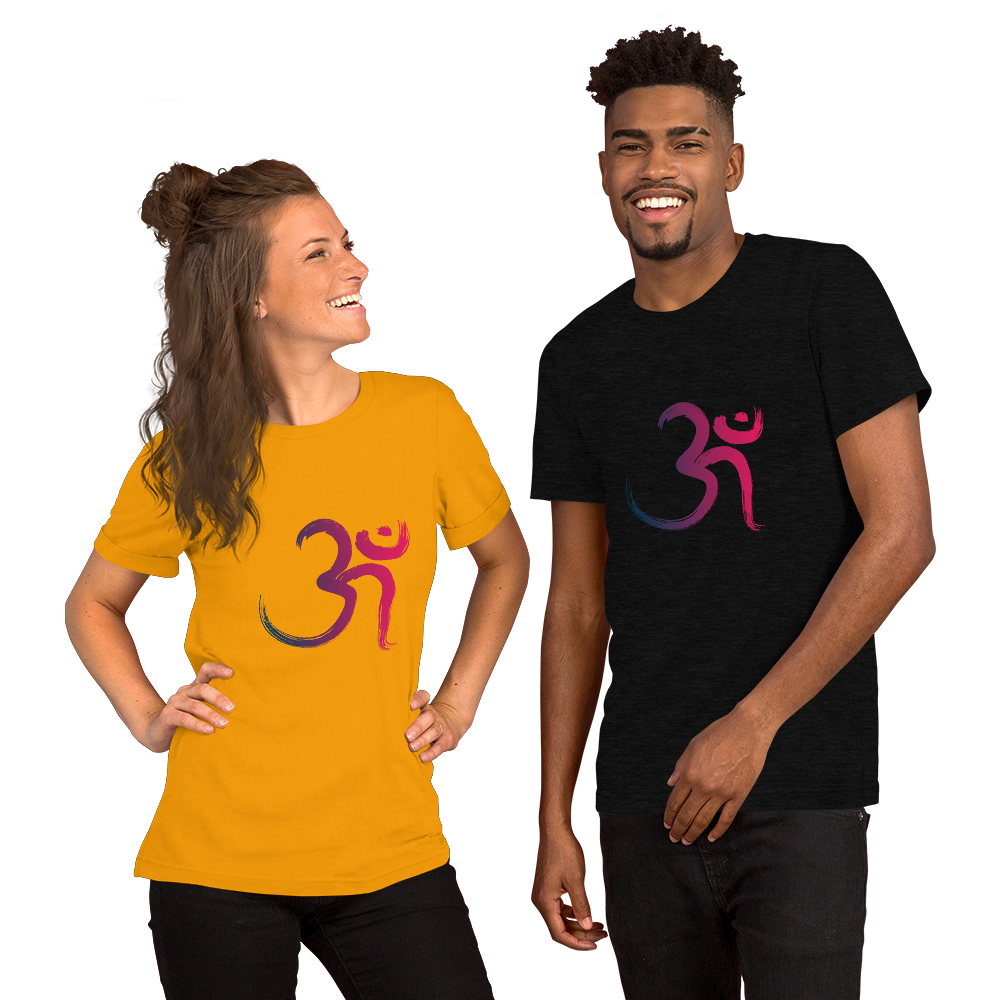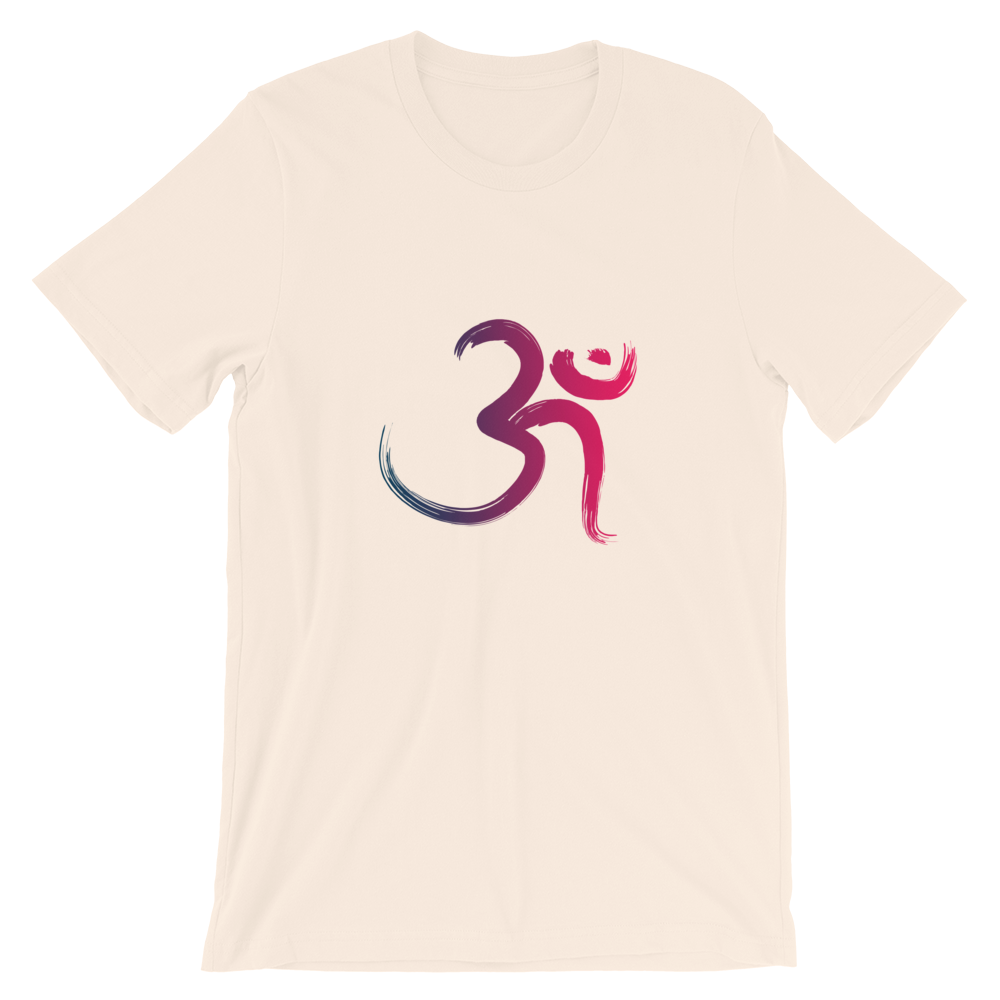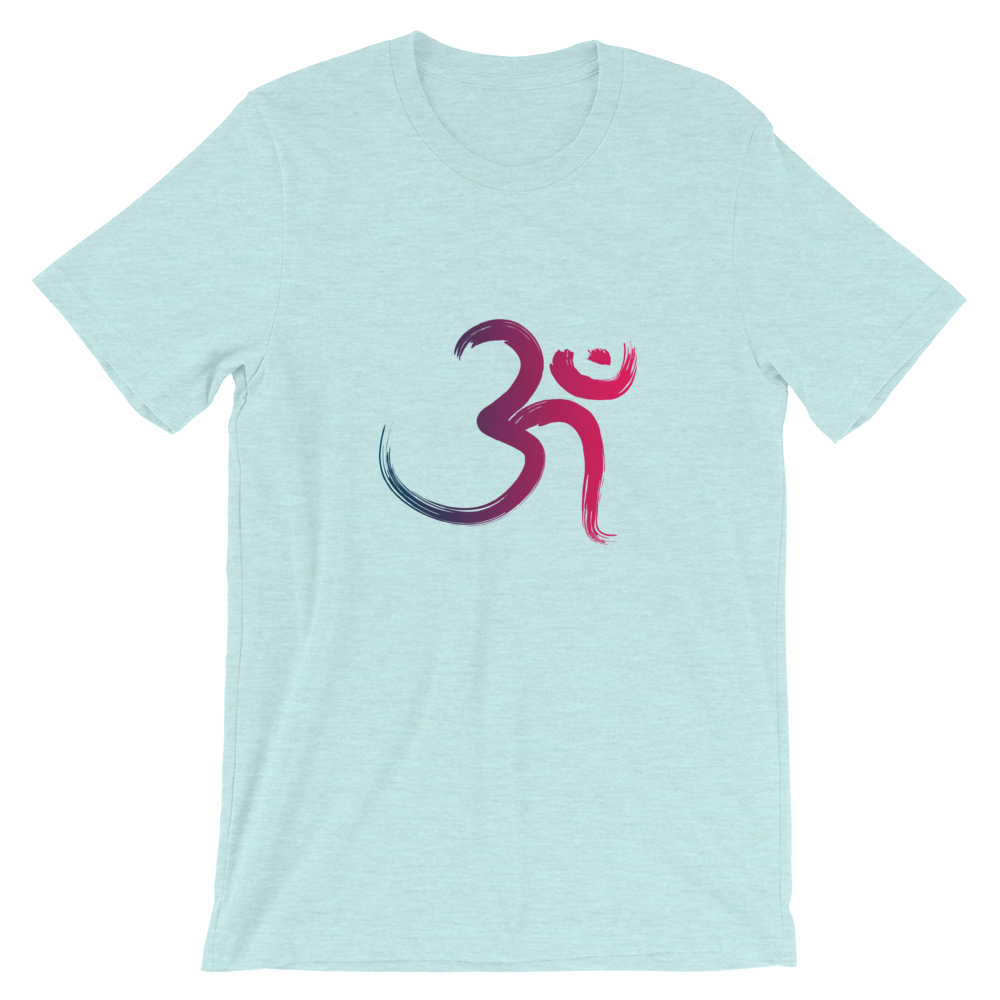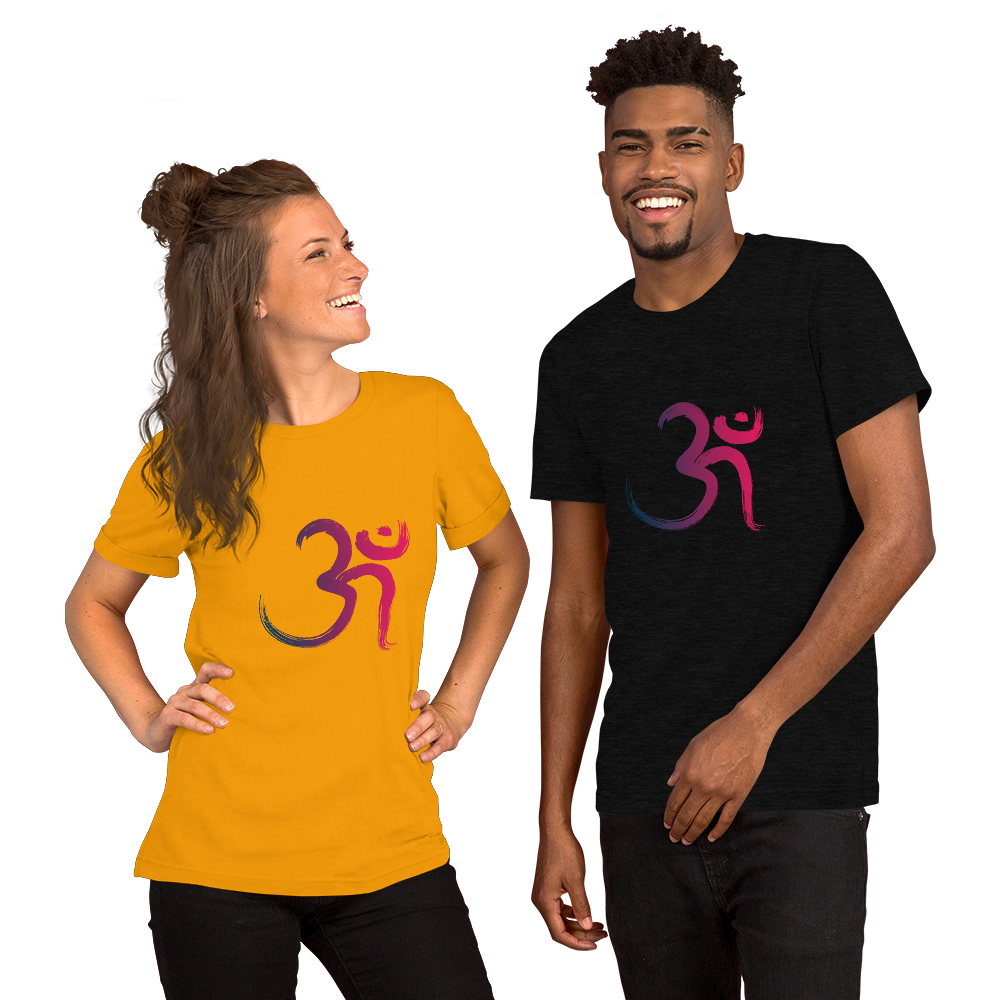 What is
ॐ

?

Before creation there was neither space nor time, no "where" or "when"; only infinite, undifferentiated Spirit. Then Spirit moved, vibrated, causing the first activity, the first variance, the first duality. This was the beginning of existence, the initial impulse that became the universe. That vibration is still the underlying nature of all existence.

That vibration is called ॐ (oṃ). In deep meditation we can feel that vibration, and even perceive it as sound emanating from within ourselves. Tuning into that vibration we realize our own true nature as part of Spirit, a small wave in an infinite ocean; distinct, yet forever a part of the Whole.
ॐकारं बिन्दुसंयुक्तं
नित्यं ध्यायन्ति योगिनः ।
कामदं मोक्षदं चैव
ॐकाराय नमो नमः ॥
oṃkāraṃ bindusaṃyuktaṃ
nityaṃ dhyāyanti yoginaḥ ।
kāmadaṃ mokṣadaṃ caiva
oṃkārāya namo namaḥ
The syllable oṃ, located within the bindu1, is the object of the yogi's constant meditation. It is the granter of both material desires and liberation. Salutations to the syllable "oṃ".
Bindu is a point in the head closely associated with the ājñā cakra, the "third-eye cakra". The ājñā cakra is the main point of focus for many meditation techniques. The yogi focuses their gaze and attention at the point between the eyebrows, often mentally or vocally chanting "oṃ". When an advanced yogi, in a state of deep meditation, hears the subtle, astral sound of the oṃ vibration (called nāda), that sound is emanating from the bindu point. ↩
Soft and light, with just the right amount of stretch
Solid colors are 100% combed and ring-spun cotton
Black Heather is 90% cotton / 10% polyester
Heather Prism Mint is 99% cotton / 1% polyester
Heather Prism Ice Blue is 52% cotton / 48% polyester
Size Guide
| | S | M | L | XL | 2XL | 3XL | 4XL |
| --- | --- | --- | --- | --- | --- | --- | --- |
| Length | 28 | 29 | 30 | 31 | 32 | 33 | 34 |
| Width | 18 | 20 | 22 | 24 | 26 | 28 | 30 |
| | S | M | L | XL | 2XL | 3XL | 4XL |
| --- | --- | --- | --- | --- | --- | --- | --- |
| Length | 71.1 | 73.7 | 76.2 | 78.7 | 81.3 | 83.8 | 86.4 |
| Width | 45.7 | 50.8 | 55.9 | 61 | 66 | 71.1 | 76.2 |
Care Guide
| | |
| --- | --- |
| | Machine wash cold, inside-out, gentle cycle with mild detergent and similar colors. Use non-chlorine bleach, only when necessary. No fabric softeners. |
| | Tumble dry low, or hang-dry for longest life. |
| | Cool iron inside-out if necessary. Do not iron printed area. |
| | Do not dry clean. |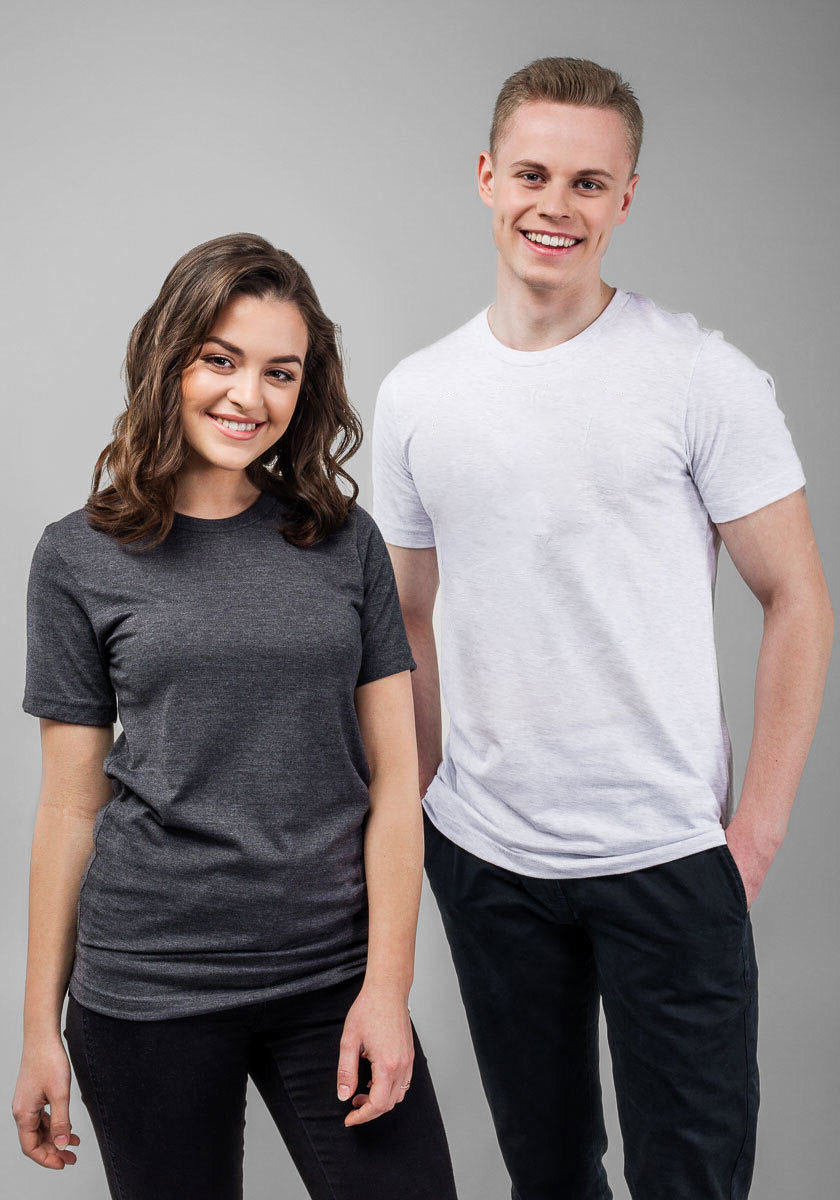 This male model is wearing a size M
6'3" (190 cm) tall
Chest circumference 37¾ inches (96 cm)
Waist circumference 33½ inches (85 cm)
This female model is wearing a size M
5'10" (178 cm) tall
Chest circumference 34⅝ inches (88 cm)
Waist circumference 27⅛ inches (69 cm)
Hip circumference 37¾ inches (96 cm)